Adult Catechetical(Sunday) School)
Bill Polizos, Adult Catechetical School Director
ADULT BIBLE STUDY BEGINS SEPTEMBER 15
Who We Are and What We Believe: A Journey Through the Orthodox Faith Guided by the Words of the Bible
This Year's Topic: The Holy Prophets
Using colorful PowerPoint slide presentations, we will discuss how Scripture informs our Orthodox faith and traditions. This year's Adult Bible Study sessions will focus on the Old Testament Prophets. Who were they? What did they have to say? Did they predict the future? What do they tell us about the Old Testament view of God? What do they tell us about Jesus Christ? We will start with an overview of prophecy, investigating what we can know about the Prophets themselves, their historical context, and their importance in Holy Tradition. We will explore specific books such as Isaiah, Hosea, Joel, Amos, and others to determine what they have in common as well as what makes each of them unique. Our goal will be to better understand how the Prophets, and the Bible in general, are relevant for each of us today and how they support our faith in Jesus Christ.
Classes are held every Sunday at 9:30am beginning on September 15 in the board room of the Meletis Charuhas Center. For more information or questions, please contact Bill Polizos at 571-434–7790 or polizos@att.com.
All are welcome!!!


Click here, or on image above, for live feed from the church.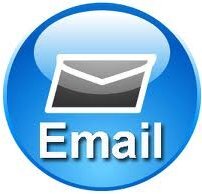 Click here, or on image above, to add your address to our church's listserv.




Upcoming Events
Gentle Exercise
Apr 27 10 am
Choir Practice
Apr 27 7:30 pm
St. Demetrios, Baltimore Tournament
Apr 29
St. Demetrios, Baltimore Tournament
Apr 30