HOPE
Mission Statement: The mission and goal of the HOPE (Holy Orthodox Primary Education) ministry is to lead our children, ages 7 and under, into experiencing the Holy Orthodox Faith. By developing a personal relationship with our Lord and Savior, Jesus Christ and becoming active sacramental members of the living church, our children will be equipped with tools necessary to assist them in their journey toward salvation. By laying a foundation of faith at this age, the young people will have something that will guide and strengthen them through life.
Please see below for a list of activities for 2015-2016:
Date

Time

Location

Activity

October 17, 2015

3:30pm-5:30pm

Founders' Hall

Lego Fun at Saint Katherine and Book Drive*

January 23, 2016

TBD


AMC Tysons Corner

Movie at AMC Tysons Corner:
Norm of the North (CANCELLED DUE TO BLIZZARD!)


April 9, 2016

approx. 3:00pm


AMC Tysons Corner

Movie at AMC Tysons Corner:
The Little Prince
(RSVP to Vaitsa.Bousbouras@yahoo.com by April 2)

*HOPE Book Drive (October 17th): Let's donate to Books for America!
The HOPE ministry of Saint Katherine is asking HOPE families to take part in a Book Drive by donating new and gently used adult and children's books at the first HOPE event on October 17th. Please clean out your closets and bookshelves and help Books for America, a non-profit organization that promotes literacy to disadvantaged communities, find new homes for your books! Thank you in advance for your support!


Click here, or on image above, for live feed from the church.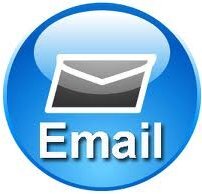 Click here, or on image above, to add your address to our church's listserv.




Upcoming Events
Divine Liturgy
Jul 30 10 am