GOYA
Mission Statement: The mission and goal of the GOYA (Greek Orthodox Youth of America) ministry, is to lead our young people, ages 13-18, into experiencing the Holy Orthodox Faith. By developing a personal relationship with our Lord and Savior, Jesus Christ and becoming active sacramental members of the living Church, our young people will be equipped with tools necessary to assist them in their journey toward salvation. The National Department of Youth and Young Adult Ministries recommends that the GOYA ministry be based on the following four characteristics: Worship (Liturgia), Fellowship (Koinonoia), Service (Diakonia), and Witness (Martyria).
---
NEW! Please like and view our Facebook page for all information, news, and announcements!
If you would like to be added to, or removed from, the GOYA email distribution list, please email Nick Junes at njunes@stkchurch.com
Click here for GOYA's online calendar (subject to change).
Click here for a health/registration form. Forms must be turned in to Presv. Pauline Pavlakos or Mrs. Maria Wills before GOYAns can participate in any activities. GOYAns must also pay dues of $30 per year.
Check out Be the Bee (www.youtube.com/y2am and BeTheBee.goarch.org), A weekly video series produced by the Department of Youth and Youth Adult Ministries (Y2AM). Find God in everything, every day, share the gift of the Gospel. A new episode every Thursday!
GOYA BOARD 2016-2017
President: Panos Lagos
1st Vice President: Stephanie Vazquez
2nd Vice President: Alexandra Lagos
Treasurer: Alex Cameron
Recording Secretary: Stratis Bohle
Corresponding Secretary: Iliana Tzafolias
Historian: Anna Moratis
Sergeants at Arms: Niko Bohle and Maria Wuerker
ADVISORS
Fr. Costa Pavlakos, Spiritual Advisor, 571-213-1109
Nick Junes, Youth Director, 804-874-8838
Presv. Pauline Pavlakos, 703-239-2627
Maria Wills, 703-409-3041
PARENT LIAISONS
Sophia Bohle, 703-266-0520
Irene Tzafolias, 703-490-6422
BOYS COACHES
James Kontzamanys, Head Boys Coach: 703-898-8748
John Snyder, Asst. Boys Coach: 703-981-1385
Jim Soiles, Asst. Boys Coach: 202-391-8128
GIRLS COACH
Faye Kranis, Girls Coach: 571-214-4835
UPCOMING GOYA ACTIVITIES (subject to change) PLEASE MARK ON YOUR CALENDARS!
We try to offer many different activities to our teenagers, realizing that not everyone is interested in the same things. If you have an idea that is not presented on this page, please contact Fr. Costa Pavlakos, Nick Junes, Presv. Pauline Pavlakos or Mrs. Maria Wills.
Youth Church Duty Schedule and Captains/Epistle Readers**
May 14: Sunday School rep, Captain and Epistle Reader
Basketball Tournaments
This is a list of tournaments in which we will, most likely, participate during the 2016-2017 GOYA year. More will be added as we receive invitations and our calendar permits. We go to one "away" tournament where we spend the night). Fr. Costa must approve our participation in any GOYA-sponsored event. GOYAns must be in church (on time) for Liturgy, help at our church festivals, and participate in at least one GOYA community service project (Feed the Homeless in DC on Christmas morning and/or Feed the Homeless at Bailey's Crossroads Homeless Shelter in January) in order to participate in tournaments. Remember, if there was no Greek Orthodox Church, we would not have GOYA (Greek Orthodox Youth of America) basketball.
Saturday, May 27 - AHEPA Arlington Memorial Flag Day
Meet at church at 7:30am
See the attached flyer!
June 2-4, 2017, 11:00am-11:00pm - Saint Katherine Greek Festival
All GOYAns are expected to help at the church festivals. Please contact Nick Junes at njunes@stkchurch.com

Saturday June 17 Potluck Pool Party at the Vazquez Residence
Fun and fellowship in the sun - bring your bathing suits!
Potluck so bring a dish, drinks, desserts!
12:00pm noon
18320 Yellow Schoolhouse Road Round Hill, VA, 20141
Saturday June 24 - GOYA, YAL, OCF Hike
Come join us as we go out to Great Falls Park right here in Northern VA!
Will meet at church and leave after Saturday Liturgy
July 2-8 - CAMP GOOD SHEPHERD VIRGINIA
We are excited to announce that the REGISTRATION for Camp Good Shepherd Virginia is now open! Please use the link below to register.

Registration Link
app.campdoc.com/register/gomnj

What is Camp Good Shepherd Virginia?:
This is an overnight summer camp for the state of Virginia in the Metropolis of New Jersey. It is an opportunity for the youth of our communities to come together from all over the state to develop lasting relationship with their peers and with Christ and their Orthodox Christian faith. The camp is headed by the local clergy and youth directors and staffed with well trained college and young adult counselors. They will be participating in various outdoor activities (canoeing, rock wall climbing, archery, etc), skits, Olympics, bonfires and more. They will also learn about their Orthodox Faith and participate in the rhythms of the liturgical life of our beautiful Orthodox Church. It WILL be the most enjoyable thing your child participates in throughout their entire summer and probably their whole year!

Youtube Promo Video Link:
https://www.youtube.com/watch?v=ReHaDLln3BA&t=62s

Where?
The Camp is located at Camp Piankatank (1586 Stampers Bay Rd, Hartfield, VA 23071) about 30 minutes north of Glouster point on the middle peninsula, or about 1.5 hours from Annunciation, Norfolk or 1.5 hours from Sts. Constantine and Helen Cathedral in Richmond. The camp is a stunning property located right along the Piankatank River.

Who?
Camp is for kids who have completed 5th grade through 12th grade. kids will be placed in cabins with trained counselors of kids of their own age and gender.

Volunteers?
Camp is run in the cabins by college age and young adult counseling staff who have gone through an Archdiocese training program and are thoroughly prepared for the rigors of the week. The staff that we assemble every year are there because they Christ and their Orthodox faith and want to share this with the children.

Questions/Contact?
If you would like to learn more about camp please contact Nick Junes atnjunes@stkchurch.com
Orthdox Youth Day at Kings Dominion. The date for this regional event has not yet been determined. Most years, Orthodox Youth from the Virginia, Maryland, and DC area come together at Kings Dominions for Orthodox Youth Day on the Tuesday after Fairfax County Schools end for the year. For a set fee (usually around $50), participants enjoy admission to the park and an all-you-can-eat dinner. If someone has a pass to Kings Dominion, they can purchase a meal ticket and join everyone for the meal. All youth (and parents) of our community are invited. Children under the age of 13 must be accompanied by a parent.
Archdiocesan GOYA Guidelines
These Archdiocesan Guidelines are offered to assist the local parish in continuing to create, enhance, and improve their GOYA ministries. These are guidelines – not by-laws. They are in no way intended to be the ultimate authority in GOYA programming. Rather, they are intended to guide the youth worker in the fundamental tenets of the GOYA ministry. These Guidelines have been reviewed and revised by the Archdiocese Youth and Young Adult Ministry Team, which is comprised of each Diocese (now Metropolis) Director of Youth and Young Adult Ministry throughout our Archdiocese.
~ ~ ~ ~ ~ ~ ~ ~
*The office of president shall be served by a high school senior. If no senior runs for the office of president, a junior may serve. The president may serve no more than one 1-year term, to allow for more GOYAns to have that leadership experience which will enable him/her to put that information on their college applications. In order to hold an office on the GOYA board, the GOYAn's parent(s) must be stewards of Saint Katherine Greek Orthodox Church. In addition, in order to hold the office of president, the GOYAn must have served on the GOYA board in another leadership capacity for at least one year.
**Again this year (the second year), GOYA and Sunday School will share the responsibility and honor of serving Church Duty. GOYAns must participate in the Liturgy in some way on church duty Sundays (in the pew, in the altar, or in the choir). Fr. Costa expects regular (weekly) participation of GOYAns in the Divine Liturgy.


Click here, or on image above, for live feed from the church.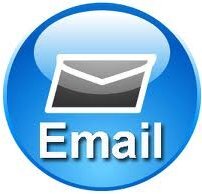 Click here, or on image above, to add your address to our church's listserv.




Upcoming Events
Divine Liturgy
Jul 30 10 am