Daughters of Penelope Helle Chapter 283
Daughters of Penelope, Helle Chapter 283
Karen Polizos, President
Vice President, Maria Vargas
Recording Secretary, Elena Danigelis
Corresponding Secretary, Kelly Gull
Treasurer, Barbara Koltos
Chair--Special Projects, Jane Moore
Board of Governors
Rosalie GeorgeadisKathy Misleh
Jane Moore
The Daughters of Penelope is the woman's affiliate organization of the AHEPA family (American Hellenic Educational Progressive Association). Founded on November 16, 1929, the objectives of the Daughters of Penelope are to promote Hellenism, Education, Philanthropy, Civic Responsibility, Family and Individual Excellence. The Daughters of Penelope encourage and promote loyalty to the country in which they live, cultivate the ideals and traditions of Hellenism, and promote opportunities of education.

Helle Chapter 283 was chartered on November 9, 1955.


Click here, or on image above, for live feed from the church.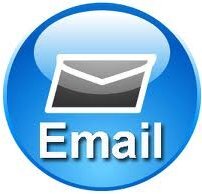 Click here, or on image above, to add your address to our church's listserv.




Upcoming Events
Sons' Basketball
Nov 19 7:30 pm
YAL Basketball
Nov 19 8 pm